Do you remember making dioramas (story-telling scenes in a box) when you were young? Shoeboxes are great frameworks for creative small world play. They can easily be recycled into many different imaginative scenes – from miniature theaters to gardens, music instruments and more. Take a look at some of the inventive ways to have fun with an ordinary shoebox for some hands-on creative play!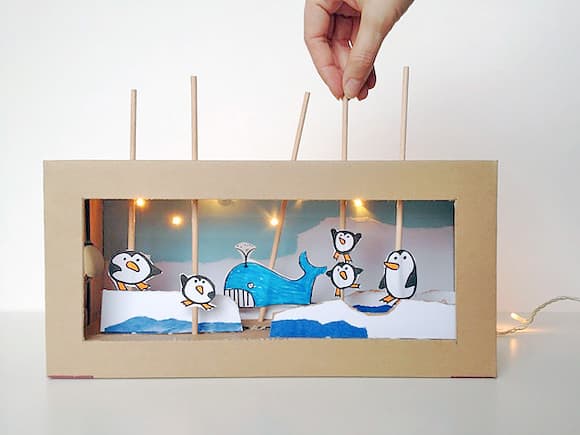 Light Up Shoebox Theater (via Handmade Charlotte) Shoeboxes are shaped like little self-contained theaters, so here's a craft that takes advantage of this. By incorporating some lights as well as three dimensional depth, you end up with a cute and convincing arctic stage.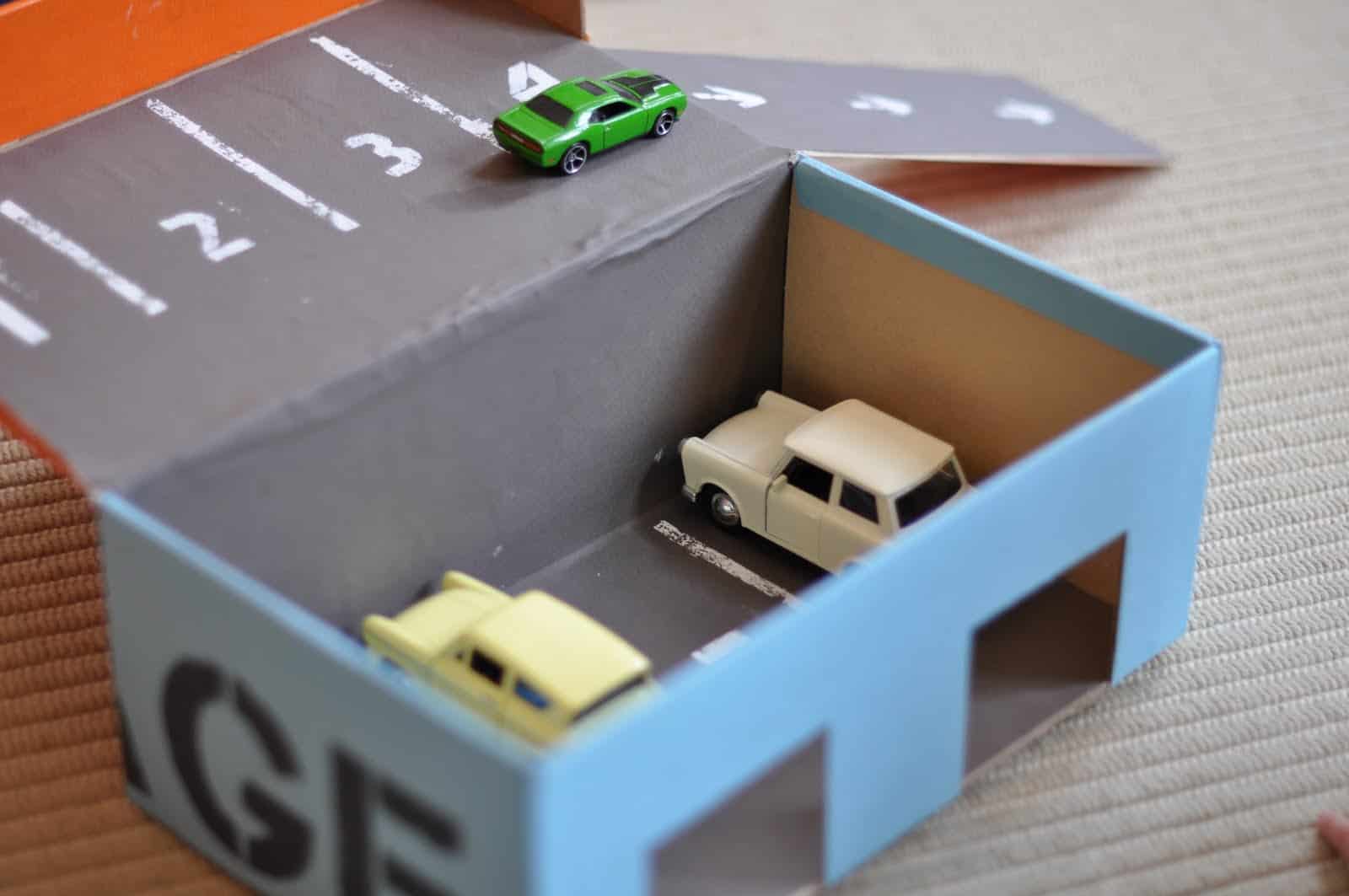 Shoebox Car Garage (via Lilla A Design) This one's for your little wheel lover, and cleverly incorporates the lid of the shoebox to create a car garage that's perfectly sized for small toy cars.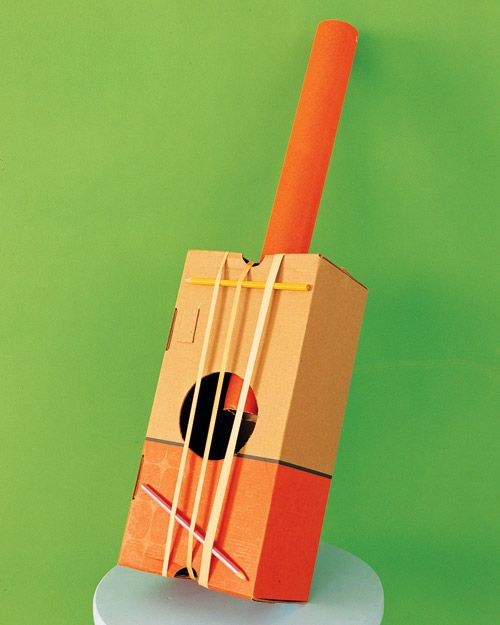 Shoebox Banjo (via Martha Stewart) Get your musical troupe ready with this unique cardboard banjo, easily made with materials you probably already have around the house.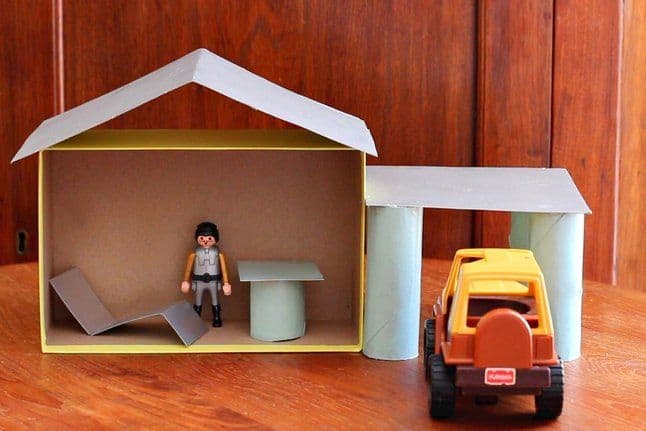 Shoebox Doll House (via PBS Parents) For small toys such as Lego people or peg dolls, a shoebox makes a great cutaway dollhouse (side profile) that's easy and fun to make. A video tutorial included makes it even easier.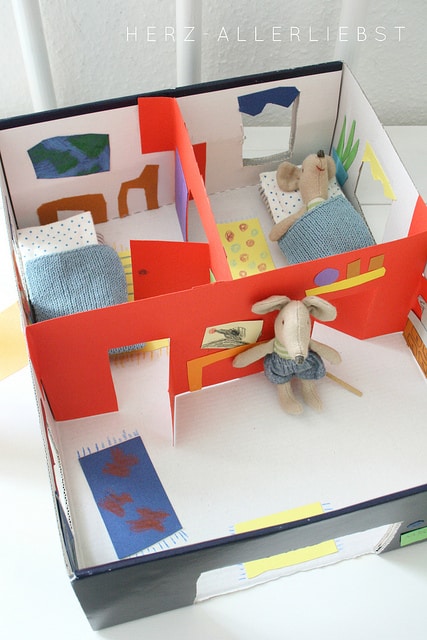 Mouse Doll House (via Herz-allerliebst) This cute craft is in German, but the pictures are self-explanatory. Here's another angle (literally) on a shoebox dollhouse. This time, we're playing with our house from the top down, and the inhabitants here are friendly mice!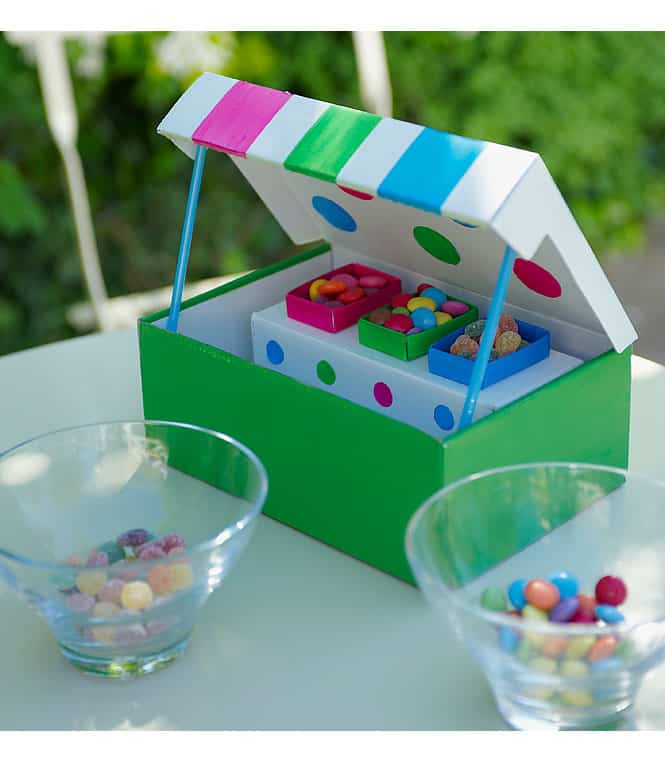 Sweet Shop Shoe Box (via Woman's Weekly) How sweet is this? Turn a shoebox into a pretty sweet shop/candy display with a hinged lid that can display three different samples of colorful candy. Also a cute party craft!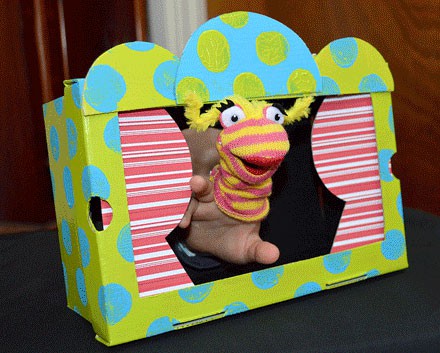 Shoebox Puppet Theater (via Molly Moo) Now your finger, hand, or sock puppets have a stage from which to perform! Turn a shoebox into a spotlight stage where your puppets (or stuffed toys) can take center stage.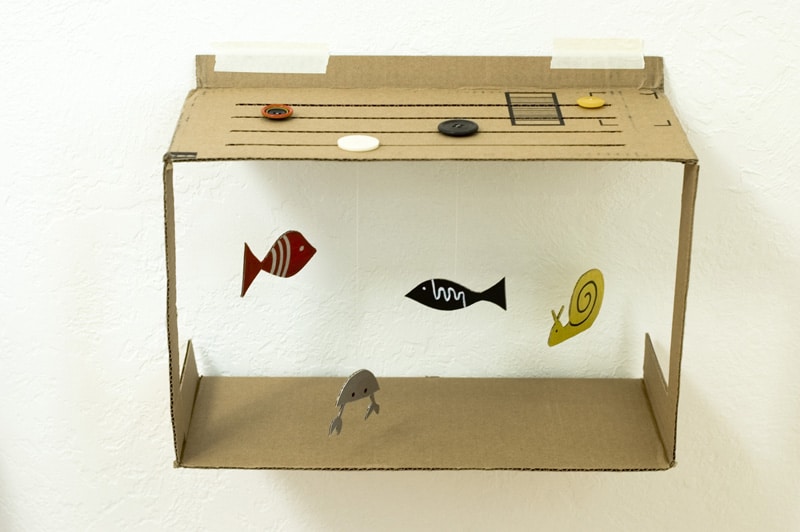 Hanging Aquarium (via Made By Joel) This simple fish aquarium isn't just for show, the fish can magically move around too! A free printable is included for kids to color in the fish for double the fun.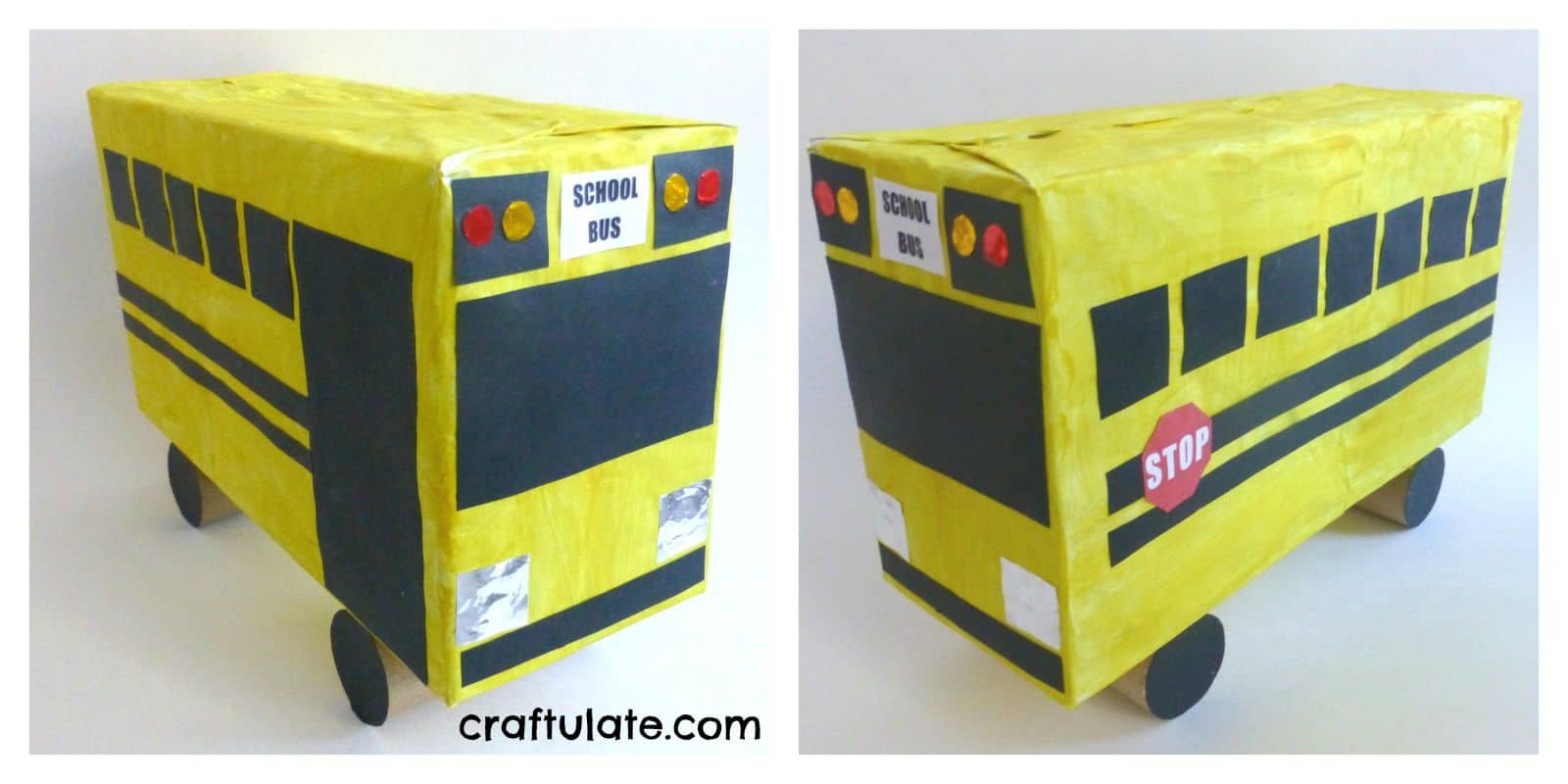 Yellow School Bus Shoe Box (via Craftulate) Here's a fun bus little ones will instantly recognize. What's even more fun is that it's a double decker!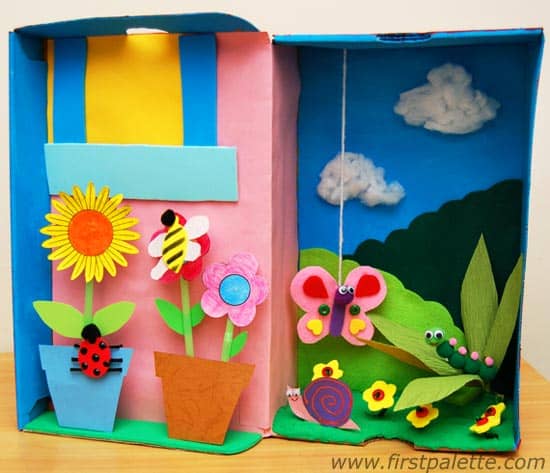 Garden Diorama (via First Palette) Make an indoor garden that will always stay fresh and lively with this cute garden shoebox featuring plants, flowers and friendly bugs.
For more creative kids' craft ideas, see:
10 Delightful Clothespin Crafts
12 Egg-Citing Egg Carton Crafts

8 Creative Paint Chip Crafts