With fall weather ahead and Halloween approaching, we think it's the perfect season to round up some crafty play with glow in the dark crafts! These colorful and dazzling projects lead to fun color and sensory exploration, while making mesmerizing displays to watch and play with.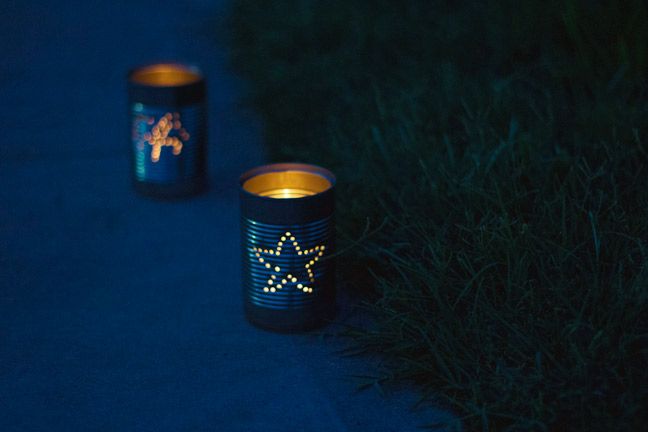 Tin Can Luminaries (via Momtastic)
Kids can draw out designs that adults can drill in to make these easy luminaries that will bring some sparkle to your porch and front yard.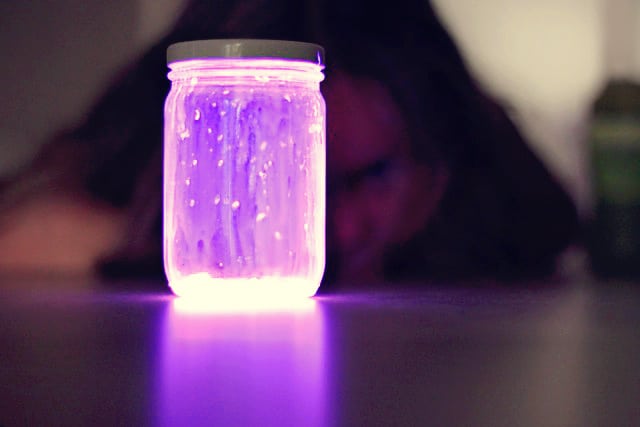 Glow Stick Lantern (via Lil Blue Boo)
A fascinating lantern that's also a great use of all those party favor glow stick your kids collect.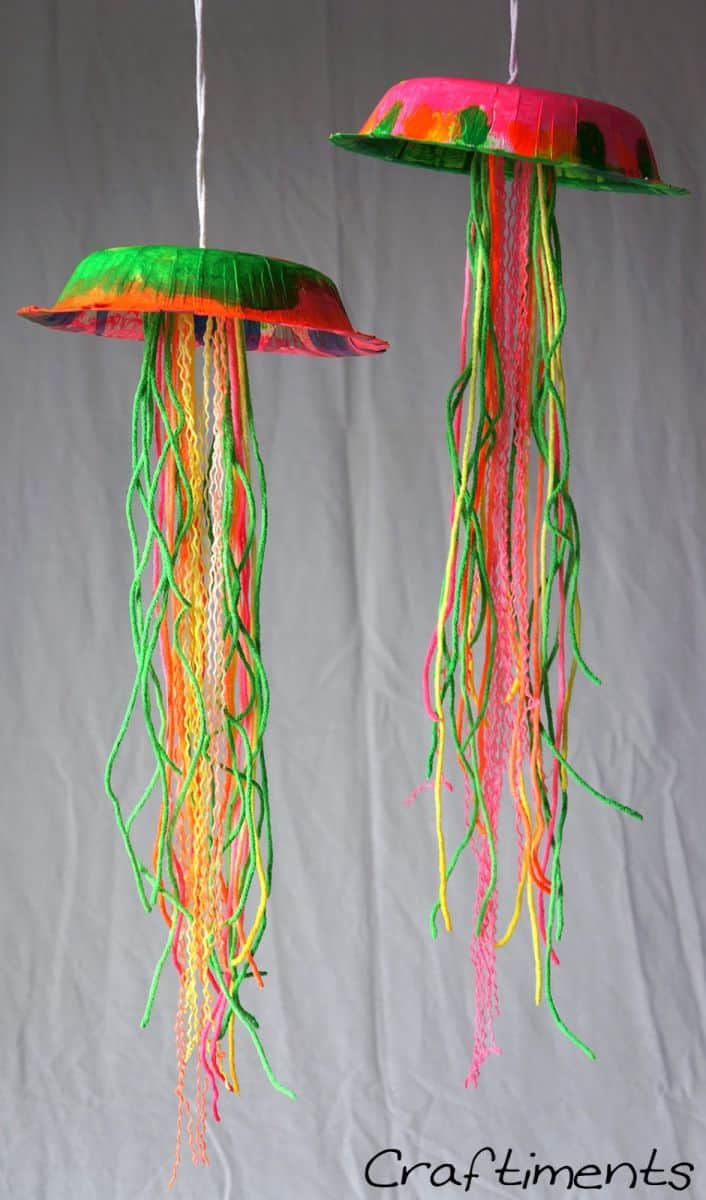 Glow In The Dark Jellyfish (via Craftiments)
This fun paper plate art project, results in a pretty dangling jellyfish that kids will love watching as it glows in the dark!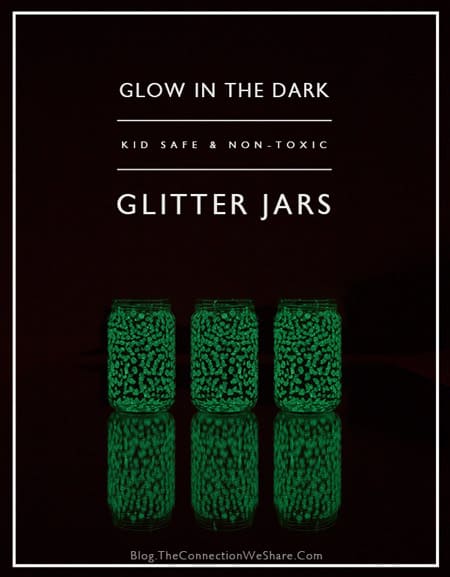 Glow In The Dark Glitter Jars (via The Connection We Share)
Who knew something as cool as glow in the dark glitter exists? Have some fun with this sparkly material and make fun lit up jars perfect for your next backyard camping excursion.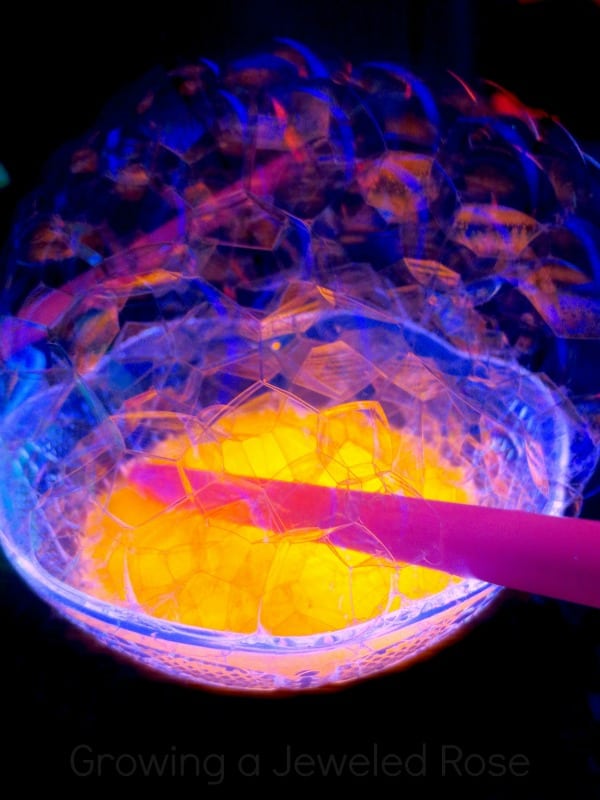 Glow In The Dark Bubbles (via Growing A Jeweled Rose)
It's a given kids love bubbles. Take the fun up a notch by turning them into fantastic neon colors that glow in the dark.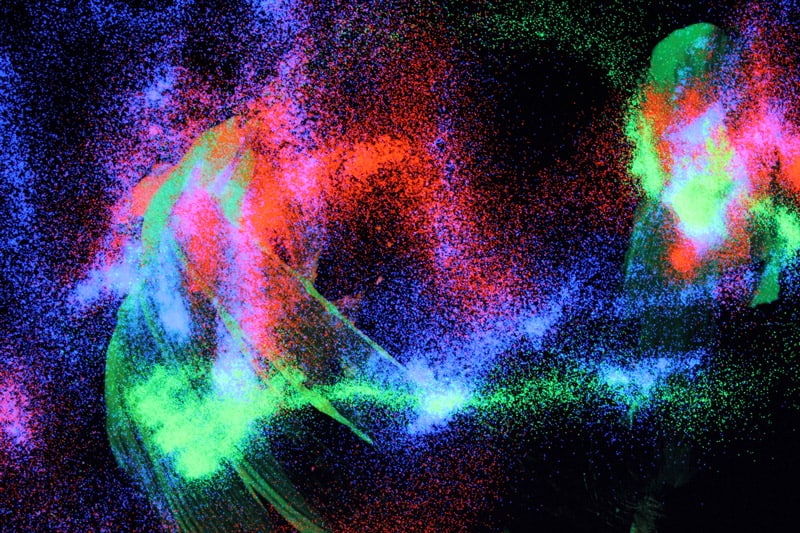 Glow In The Dark Art (via Babble Dabble Do)
A fantastic approach to process art, these neon and glow in the dark masterpieces will no doubt captivate your little ones and inspire them to create for a good amount of time.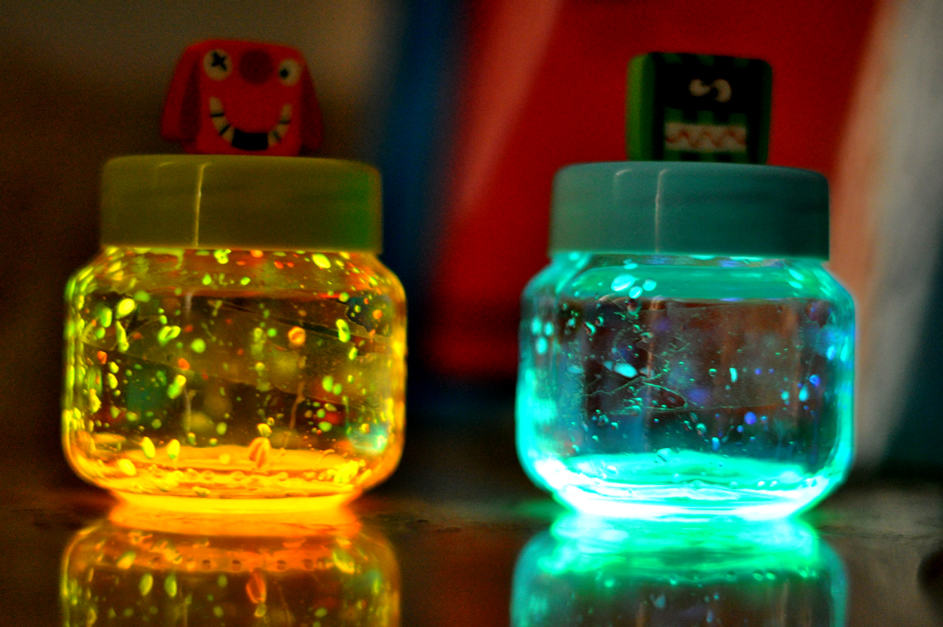 Monster Glow Jars (via Estefi Machado)
Turn those glow stick bracelets into cute glow in the dark mini monster jars. These would make fun Halloween party favors that kids can make themselves!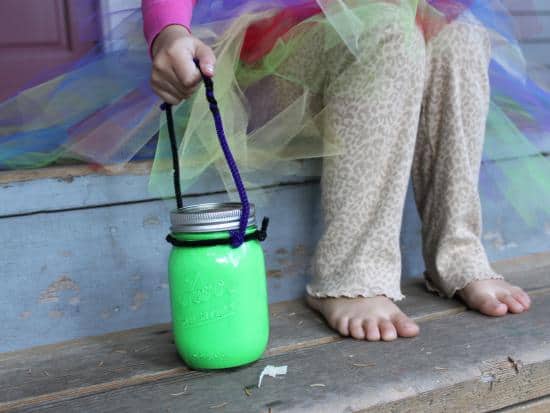 Glow In The Dark Lantern (via Kiwi Crate)
Make your kids an easy Mason jar lantern they can tote around trick or treating or leave a few out to welcome friendly costumed visitors.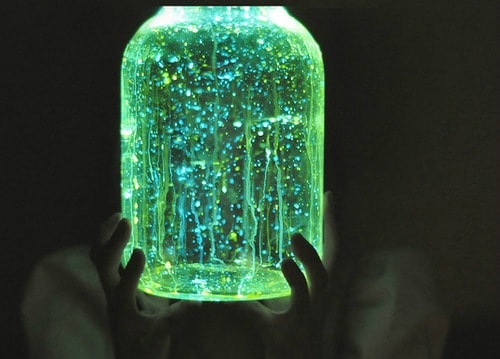 Universe In a Jar (via McCutcheon's Blog)
You'll only need two ingredients to make this fun and glowy jar that looks like you're holding the universe in your hands!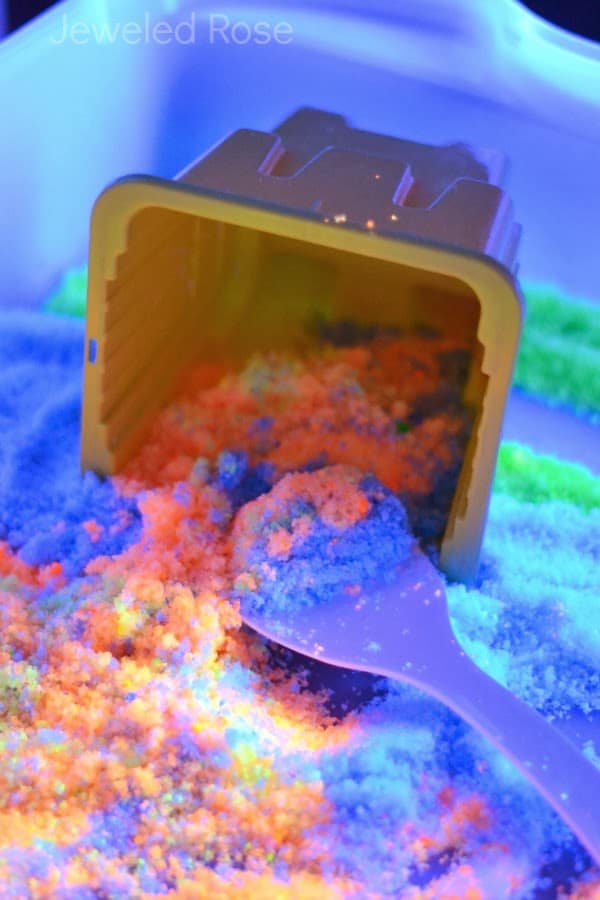 Glow In The Dark Sand (via Growing A Jeweled Rose)
Kids will have a blast making homemade sand (who needs to go to the beach when you can make your own?) in bright shades on neon, that can be shaped and squished to their delight.
Take a look here for tons more creative and fun activities for kids!