Kids of all ages love to play with puzzles. Not only are they stimulating for thinking things through, they're also a great quiet time activity or handy to take on the go. Here are 10 super creative puzzles to make with your kids that will ignite their imagination and keep their busy little minds working.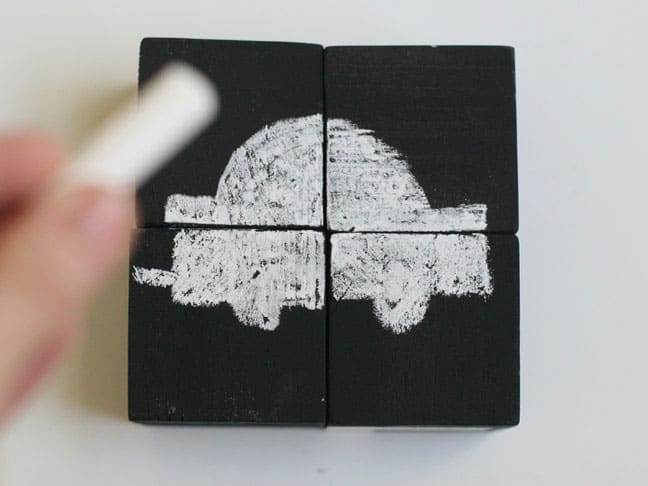 Chalkboard Block Puzzle (via Momtastic) This chalk puzzle is perfect for tots, easy to solve and would also make a charming present.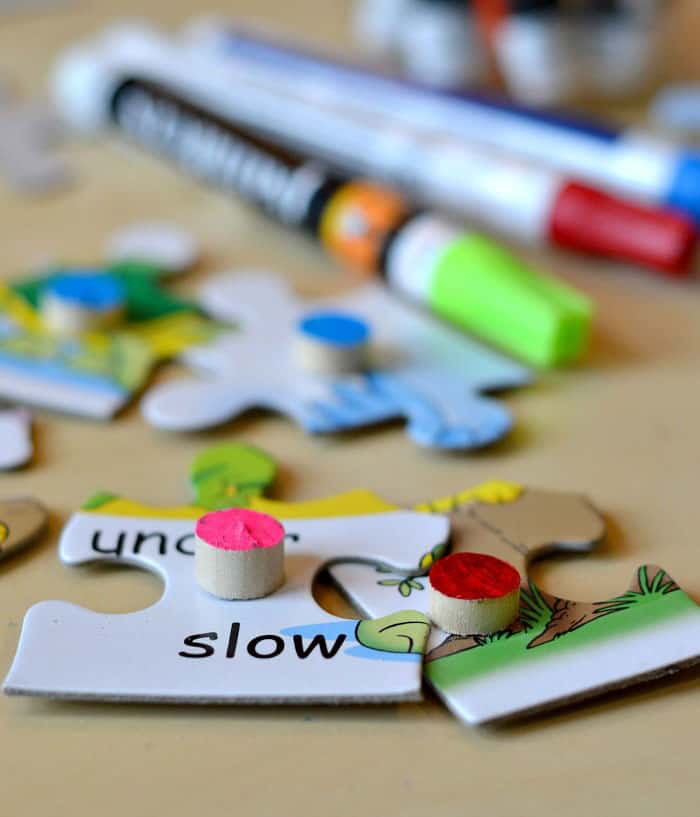 Puzzle Magnets (via Nellie Bellie) We all know the fridge is the creative hub of any child's imagination (hence all those displayed art projects). Here's an easy puzzle magnet DIY that will keep kids entertained in the kitchen.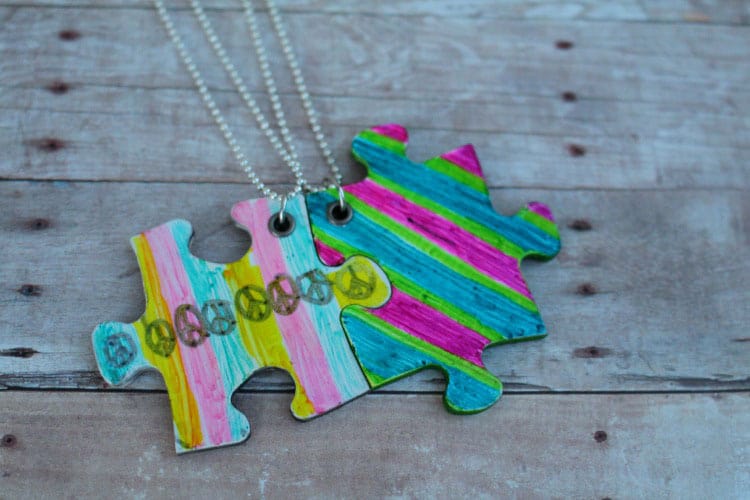 Puzzle Necklace (via A Girl and A Glue Gun) Here's an inventive way to recycle those broken puzzle pieces (we all have too many of those lying around) into a fun necklace kids can actually decorate themselves.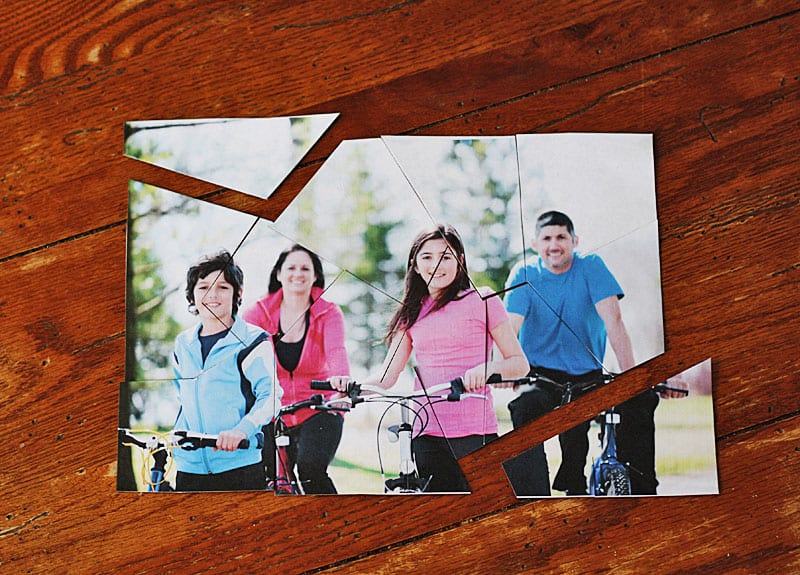 Family Photo Puzzle (via Kix Cereal) My kids love looking at our family photos. This easy cardboard DIY puzzle is something kids will not only cherish, but recognize how to put together instantly!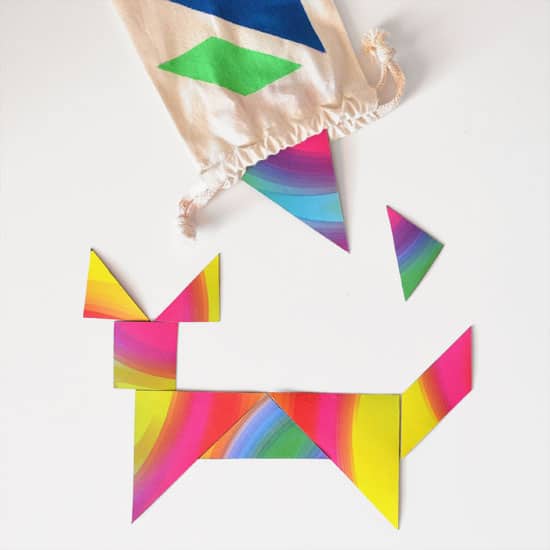 Tangram Magnetic Puzzle Set (via Dream A Little Bigger) This inventive Tangram puzzle is entertaining both at home or on-the-go with endless iterations you can make.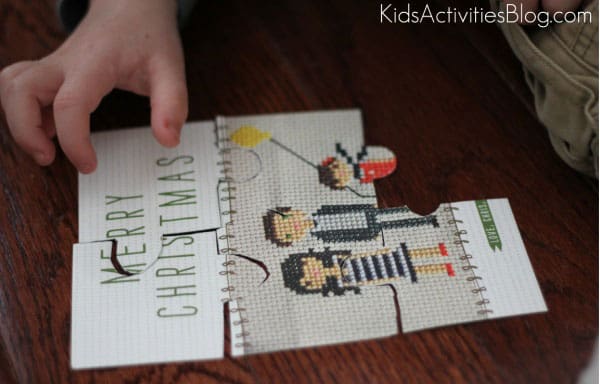 Recycled Card Puzzles (via Kids Activities Blog) Not sure what to do with all those holiday cards? Save them and keep your kids busy making fun puzzle shapes out of them!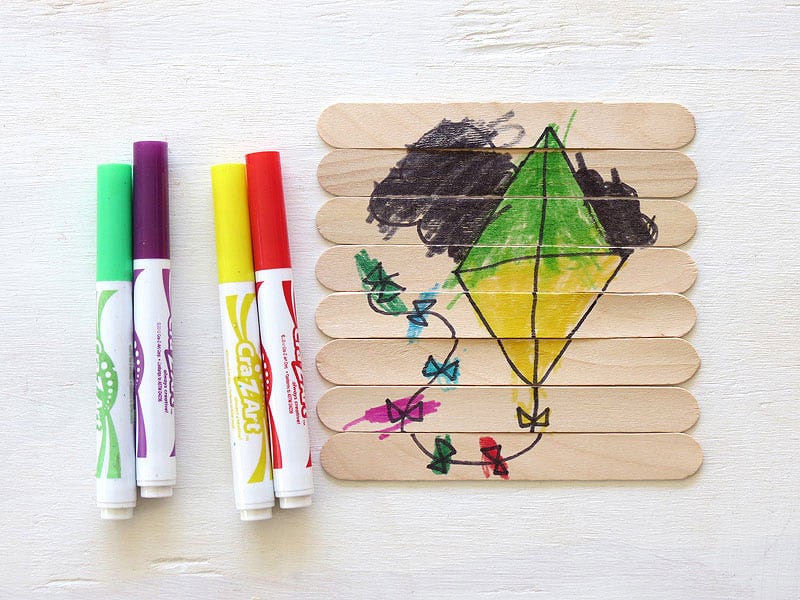 Craft Stick Puzzle (via Real Purdy) Even the youngest little tots can make their own puzzle, with this cute craft stick one featuring their very own art.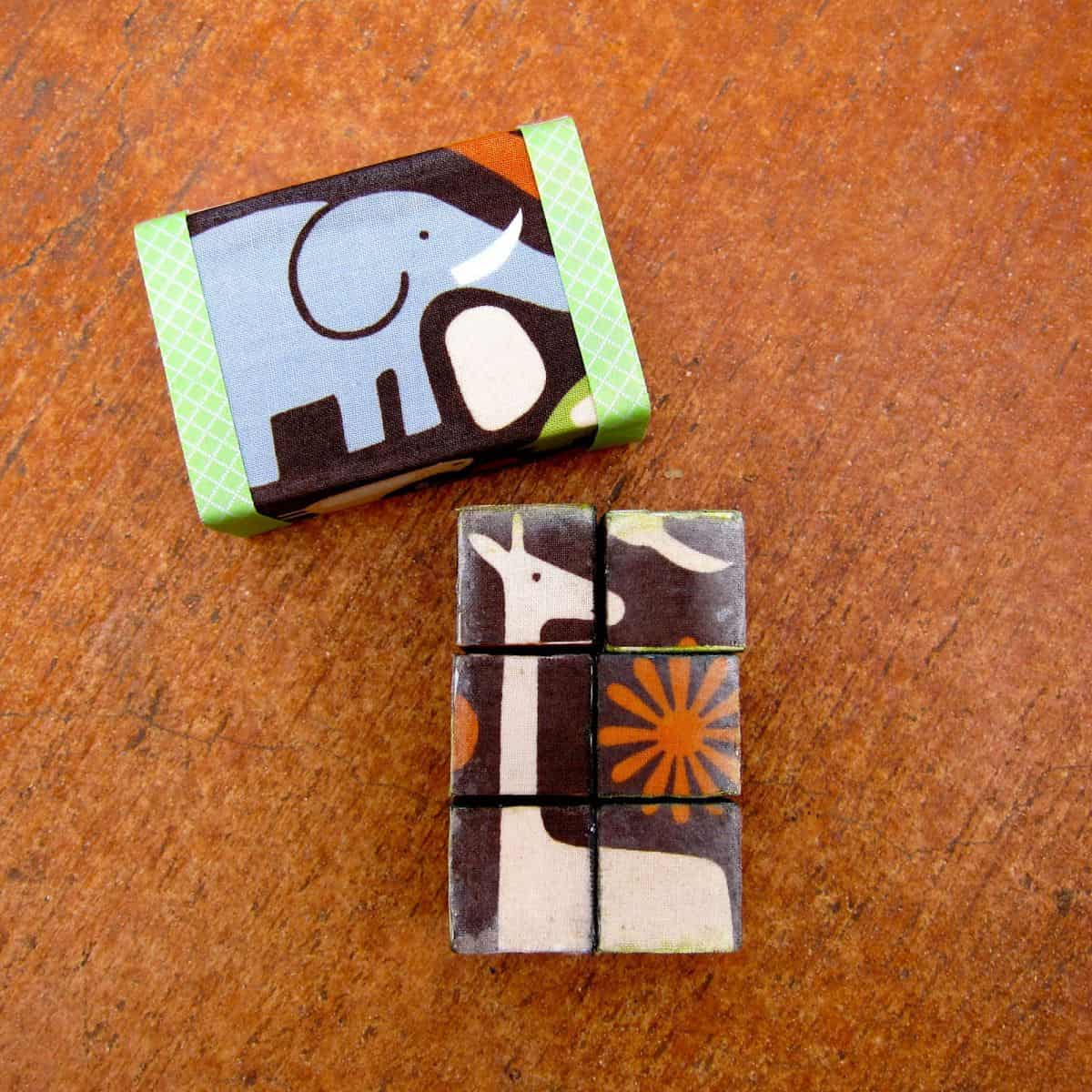 Fabric Puzzle Blocks (via Morena's Corner) Blocks are fun for building and toppling over and now for making your very own puzzles – these are adorable when lined with cute fabric.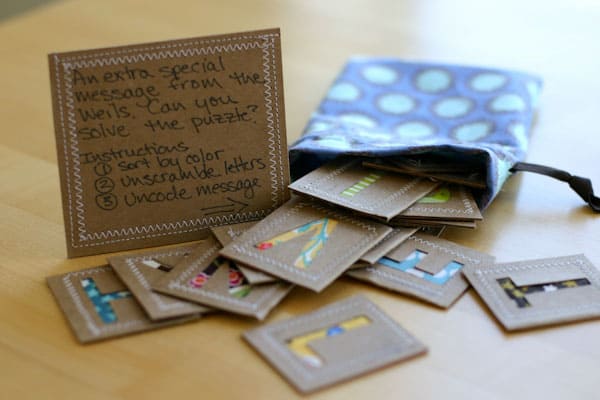 Mystery Message Puzzle (via Flax & Twine) These simple letter paper puzzles are so sweet – encrypt a special message that's meant just for the recipient to figure out the clues.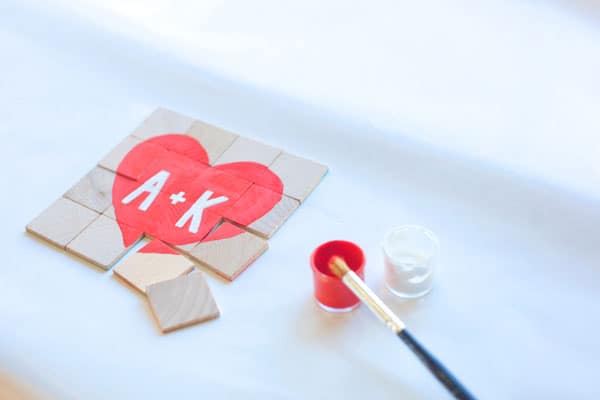 Wood Disc Puzzle (via The Knotty Bride) This simple wood puzzle is fun to personalize for your kids (or have them draw a design if they're old enough) and even more fun to paint.
For more creative kids' craft ideas, see:
12 Egg-Citing Egg Carton Crafts

10 Delightful Clothespin Crafts

12 Egg-Citing Egg Carton Crafts

8 Creative Paint Chip Crafts

10 Clever Ways to Play with Paper Straws