My daughter loves to draw rainbows, so these sweet rainbow-themed desserts are her dream come true. Each of these recipes would be a huge hit at a birthday party. If you don't feel like baking, check out the rainbow-wrapped marshmallows, and for a healthier option, choose the rainbow fruit skewers.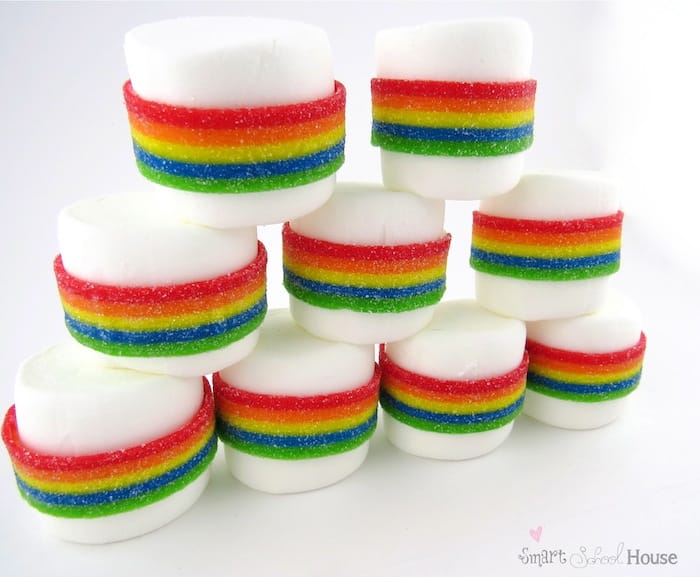 Rainbow-Wrapped Marshmallows (via Smart School House) A marshmallow in a rainbow sour belt.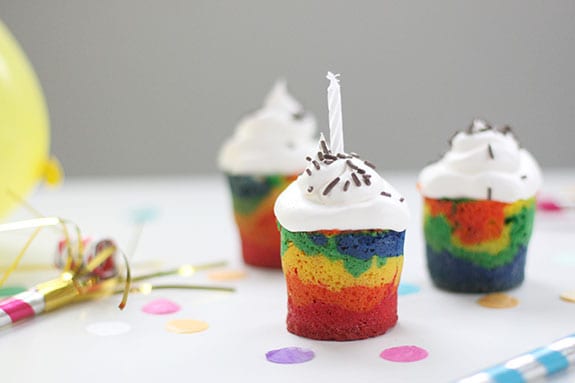 Mini Rainbow Cakes (via Say Yes to Hoboken) Adorable cakes made in miniature mason jars.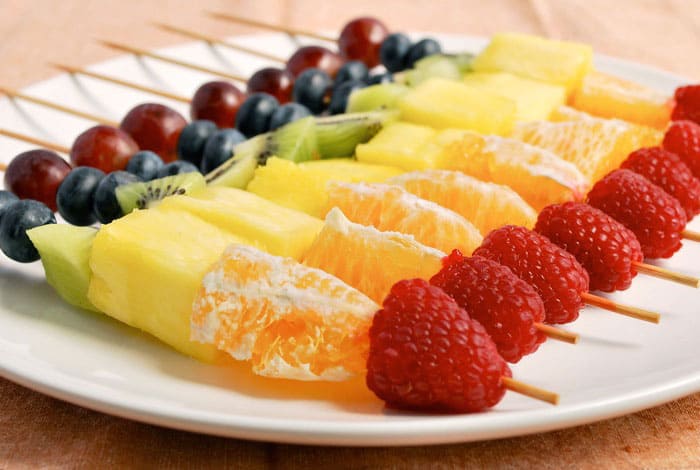 Rainbow Fruit Skewers (via Babble) For a coloful ultra-portable treat these skewers are the way to go.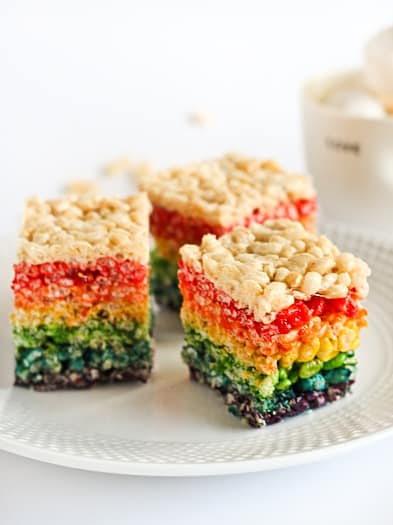 Rainbow Rice Krispies (via Raspberri Cupcakes) The bake sale favorite gets a vibrant makeover.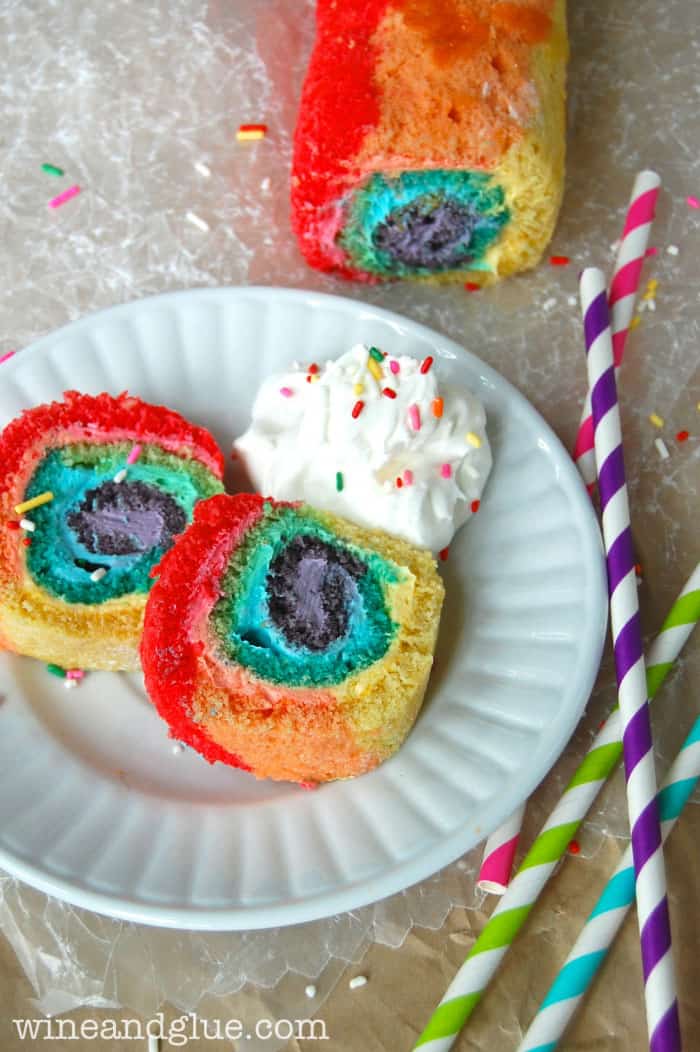 Rainbow Cake Roll (via Wine and Glue) Almost looks too good to eat!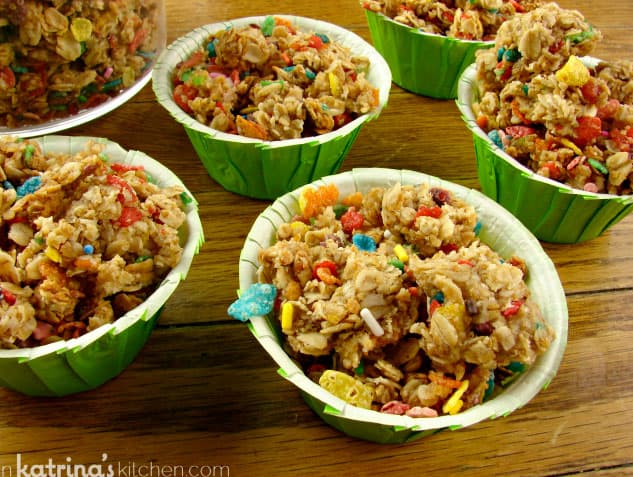 Rainbow Granola (via Katrina's Kitchen) Colorful Fruity Pebbles may just keep your kids from noticing the oats.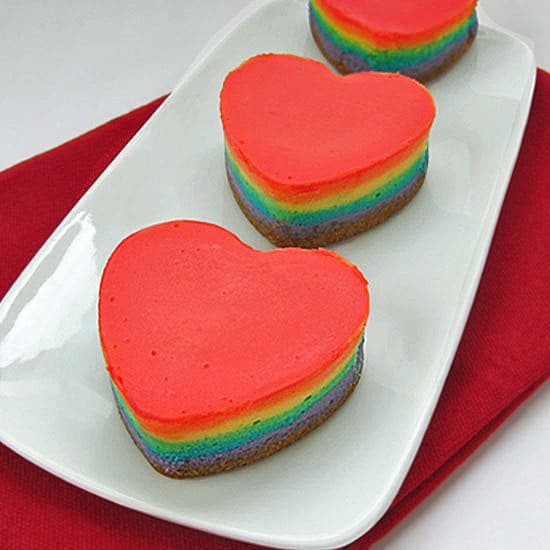 Rainbow Cheesecake Hearts (via Rock Ur Party) Perfect for Valentine's Day – tiny tasty sweethearts.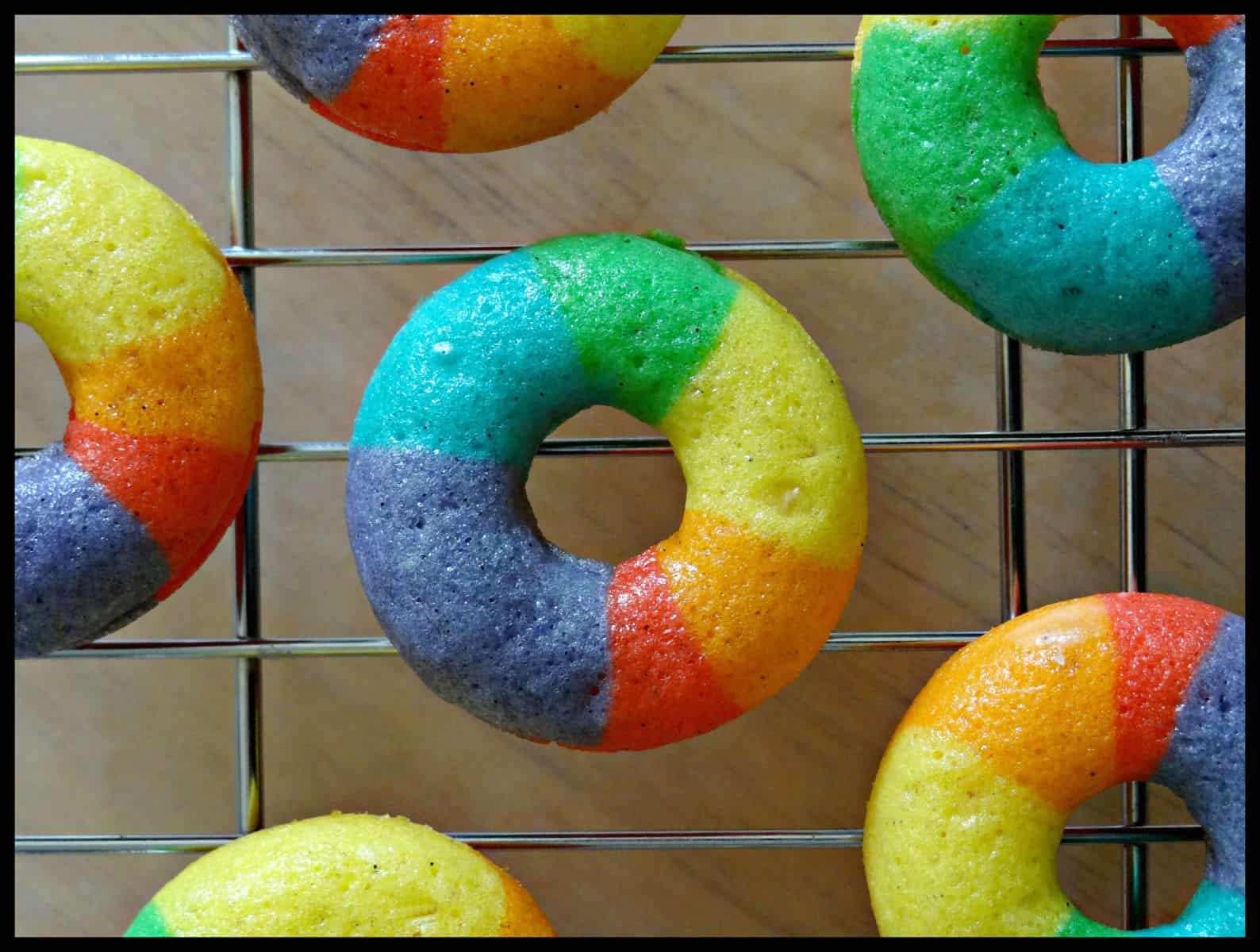 Rainbow Donuts (via Just Baked by Me) As if donuts couldn't be any more tempting.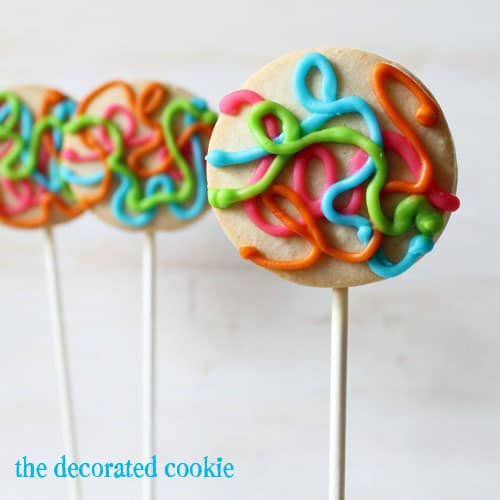 Rainbow Cookie Pops (via The Decorated Cookie) Cookie pops are already adorable, but with colorful decorations they're irresistable!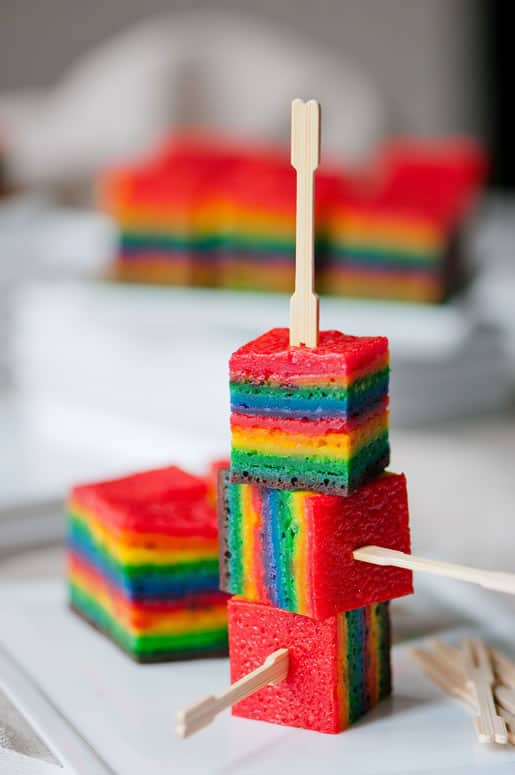 Rainbow Cake Cubes (via Hungry Rabbit NYC) Vibrant layers of color make these cake cubes as good-looking as they are delicious.