Hello and welcome! You're likely popping by here from either our Instagram, Facebook or Email!
Here are the latest products we've found and LOVE for our own kids!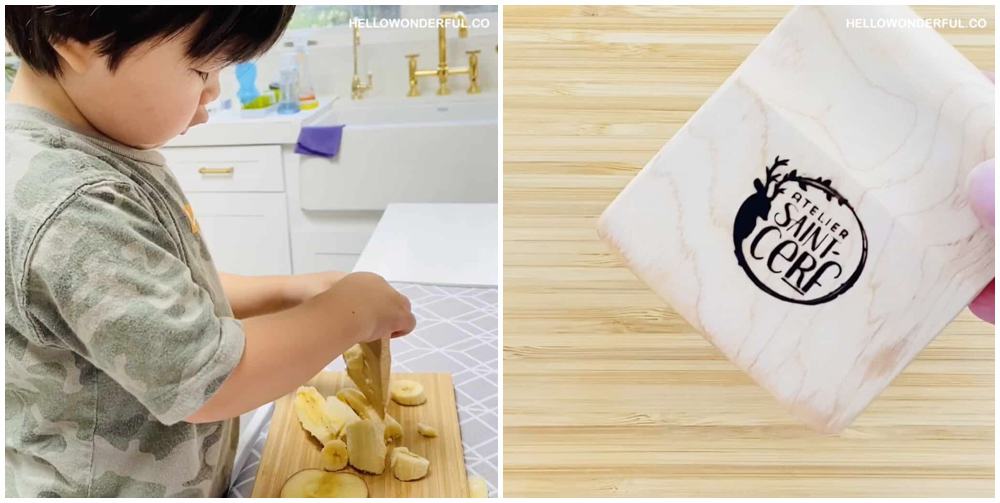 TODDLER KITCHEN KNIFE – GET IT HERE
This kid-safe wooden knife from Etsy shop Atelier Saint Cerf is a fun way to make mealtime more fun d interactive.
– Made of eco-friendly, food grade materials, easy to clean and dishwasher safe. Plus, it can cut most fruits and vegetables as well as bread dough!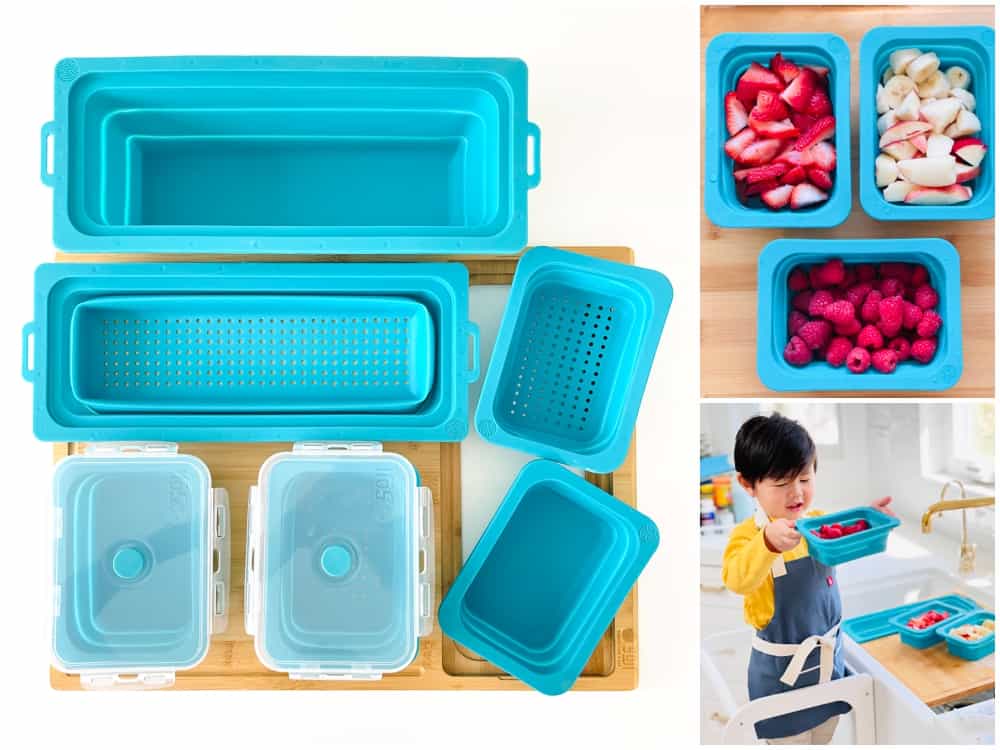 ZenPrep SOJI Bamboo Cutting Board comes as a 9 piece set. Wash, cut, clean, strain, and store all-in-one .
CHOP: 100% Pure Bamboo Cutting and Serving Board (20″ x 15″ size)
RINSE AND STRAIN: 1 Large Silicone Strainer, 2 Small Silicone Strainers
CATCH AND STORE: 1 Large Silicone Container, 2 Small Silicone ContainerS, 2 Vented LidS
By using this site, you agree to our Terms of Use. This post may contain affiliate links. Read our disclosure policy.
Follow us on Instagram for more fun ideas for kids!